Four Ways to Use Kingspan KoolDuct
Kingspan KoolDuct has been in the United States for almost two decades since the 2004 introduction as the first of its kind, UL 181 listed phenolic system. As more contractors have found a solution in KoolDuct and acceptance continues to grow, there are many ways this innovative phenolic panel has found a home in the United States.
From lining metal ductwork to full phenolic duct fabrication, there are many ways your business can find a solution with Kingspan KoolDuct!
The Duct System – For those looking for Low Carbon Duct Alternative
Kingspan KoolDuct is a low embodied carbon rectangular duct product. Comparing it to other HVAC insulated duct systems that employ steel manufacturing and fibrous insulations, KoolDuct's 2-in-1 pre-insulated nature manufacturing impacts on the environment are substantially less. This is further offset by Kingspan's Planet Passionate initiative. Kingspan is committed to not just providing a low carbon product, but reducing their entire company's carbon footprint.
Available in R6, R8.1 and R12 insulated thicknesses, Kingspan KoolDuct can meet or exceed the energy code requirements for many applications. When you order pre-insulated KoolDuct, there is no need to insulate separately!
Fabricating the Kingspan KoolDuct system offers many benefits over traditional sheet metal ductwork. From design concepts to a completed installation, KoolDuct overs a variety of benefits for both contractors and building owners alike.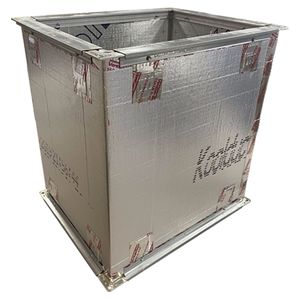 Increased IAQ
Lower Air Leakage
72% Less Weight
Space Saving
Fiber Free Insulation Core
Low Embodied Carbon
Low Air Leakage
25/50 Flame and Smoke Spread (ASTM E84)
UL 181 Listed
Kingspan KoolDuct is an easy to use, innovative pre-insulated duct system for fabricators looking to offer a greener, low carbon alternative. For more information on this system, talk to one of our KoolDuct specialists now!
The Duct Liner – For the Heavily Invested Metal Shop
Given the long history of sheet metal use, many fabricators of HVAC products have the capabilities of producing their own metal duct systems. While a full switch to KoolDuct may seem like all of their previous investments are for naught, the truth is that you can use KoolDuct to provide non-fibrous insulation in place of a fiberglass or elastomeric liner with little to no added investment. Used as a liner inside your metal ductwork to provide a double wall duct, KoolDuct can provide new avenues to get a leg up on the competition and reduce weight on your next installation.
This easy process has been used by many shops across the country who are finding KoolDuct to be an easy to install insulation solution!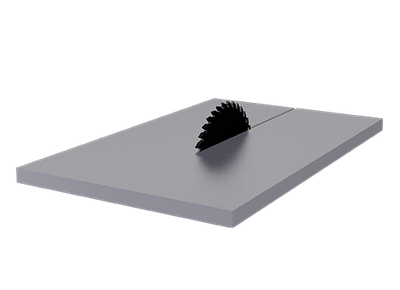 CUT
Cut to Size with Common Shop or Jobsite Tools, Such as a Table Saw.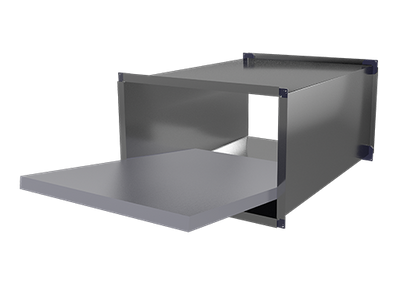 APPLY
Apply KoolDuct Liner to Metal Ductwork by Kingspan's Lining Guidelines. No adhesives Necessary!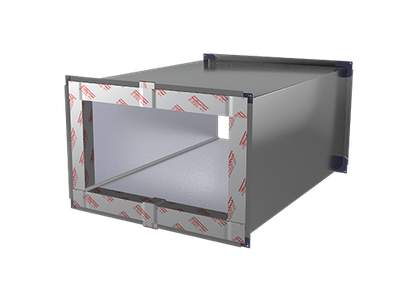 SECURE
Install Insulation Retention Clips by Kingspan Guidelines and Finish Corners with Kingspan Sealant and Apply UL 181 Approved Tape
Using KoolDuct as an insulated duct liner has many benefits for the ductwork you are currently fabricating. Lowering air leakage, friction loss and installation weight, this phenolic duct liner will greatly increase the efficiency of your sheet metal ductwork for both indoor and outdoor applications!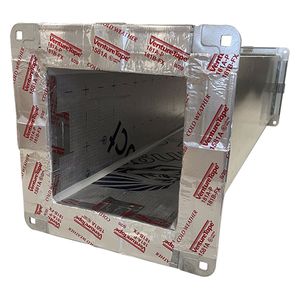 High R-Values
Superior Fire and Smoke Performance
Lowers Air Leakage
No Adhesives or Pin Fasteners Required
Lightweight Foam Insulation That Is Easy to Install
Low VOC and High IAQ
NFPA 90a Compliant
ASTM E84 25/50 Compliant
Space Saving - Reach an R6 Insulated Value with a 7/8" KoolDuct Panel
Smooth Interior Surface - Up to 7x smoother than Traditional Fibrous Liners
Closed Cell Insulation with Clean Aluminum Surface
Low to High Pressure - 0.5" to 10" W.C.
The Lightweight Time Saver – For Those Looking to Reduce Costs in the Field
Producing quality results for your customers with fewer costs is something every company strives for. Lightweight rectangular KoolDuct ductwork, big or small, can reduce the weight associated with ductwork by up to 72%. Less weight can pay big dividends in the field with fewer hangers, reduced equipment costs and even a reduction in labor…No need for wrapping your KoolDuct installation!
Don't feel overwhelmed trying out a "new" product. Installation training from your local KoolDuct fabricator, contacting Delta Air Systems directly or by simply observing guidelines from the SMACNA Phenolic Duct Construction Standards will have you feeling like a pro in no time!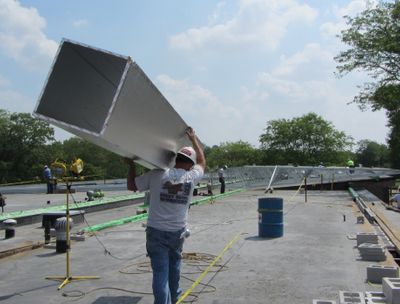 Lightweight Kingspan KoolDuct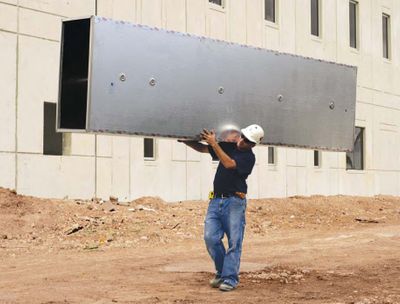 Kingspan KoolDuct Non Metal Ductwork
Space Saving KoolDuct
The Building Block – For Those Looking to Build Upon High Efficiency
Kingspan KoolDuct panels provide the foundation for highly insulated products. With some of the highest R-values provided per inch, you are able to do more with less by using KoolDuct. For those looking to expand their footprint in the HVAC industry, these phenolic panels can be a foundation for taking a product from a rectangular pre-insulated system to other areas the HVAC industry.
Rectangular, round or flat oval systems utilizing Kingspan KoolDuct are available from OEM manufacturers nationwide for both interior and exterior applications.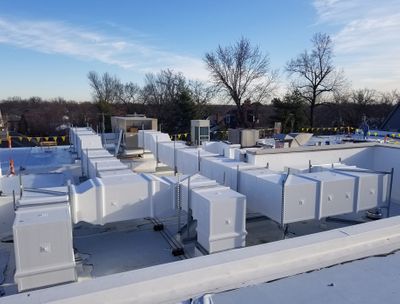 Thermaduct Phenolic Ductwork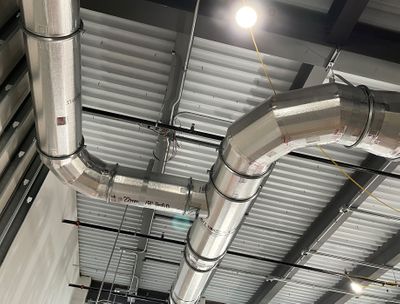 Thermaduct InspiralR Round Ductwork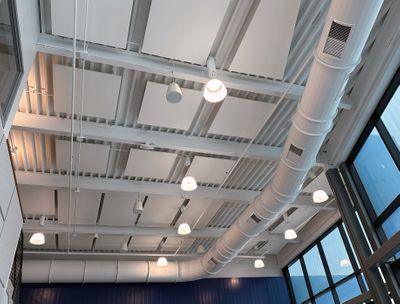 Exposed Phenolic Ductwork
Let Us Help You Find Where KoolDuct Makes Sense for your business
Pre-insulated Phenolic Ductwork like Kingspan KoolDuct is changing the HVAC industry. It allows you to offer a lightweight, space saving and LEED Point eligible option to your customers that can add value to their project, both now and with future energy bills. There's never been a better time for you to get involved with your next project!