Delta Air Systems
Delta Air Systems is the Midwest expert at providing fabricated sales, training and engineering support with over 15 years of pre-insulated KoolDuct experience. During this time we've learned and developed efficiencies to bring the very best in quality and performance with the Kingspan KoolDuct System. Our excellent staff can help you bring the KoolDuct to your market fabricated to meet or exceed the SMACNA Phenolic Duct Construction Standards.
Located in Perrysburg, Ohio our facility can provide training in estimation, fabrication and installation of the Kingspan KoolDuct System. We will show you how to take your project from concept to completion with powerful tools and automation that will seem familiar to anyone who has fabricated metal ductwork.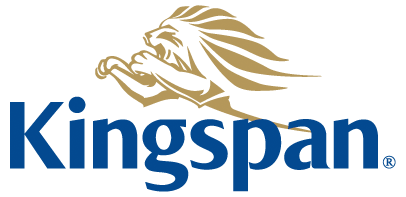 Kingspan
Kingspan Insulation is a Division of Kingspan Group PLC, one of Europe's fastest growing building materials manufacturers. Kingspan Group was formed in the late 1960's with its HQ in Kingscourt, County Cavan, Ireland. Kingspan Insulation is consequently able to draw on the many resources and support of a focused, innovative group. Kingspan Group has manufacturing, distribution and commercial operations throughout Europe, North America and other locations across the globe.
With a heavy focus on energy efficient building products and materials, Kingspan Group has positioned itself at the front of the building industry. Kingspan Insulated Panels, another Division of Kingspan Group launched its Path to Net Zero initiative in 2011. In addition, they assessed the entire product lifecycle in a first of its kind, ISO compliant, Environmental Product Declaration by UL Environment. Kingspan Insulated Panels' long-term mission will see that all facilities achieve Net Zero energy consumption (meaning they produce as much energy as they consume) by 2020. Learn more at Pathtonetzero.com.