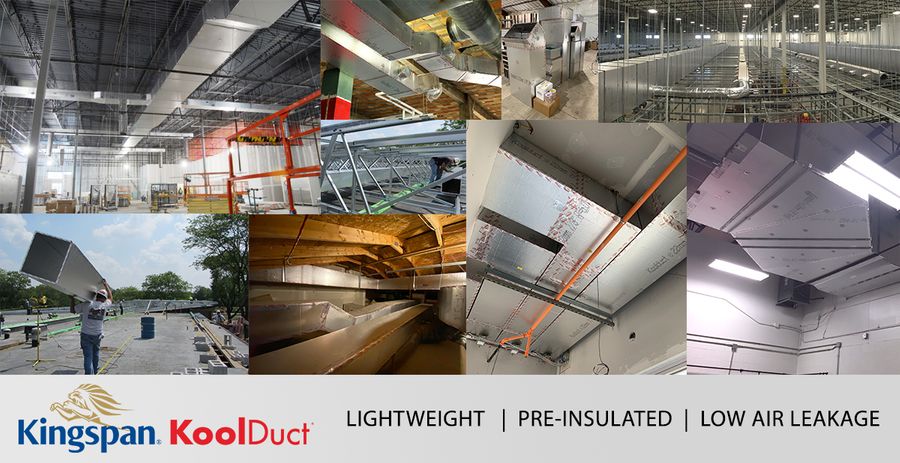 Energy Efficient Phenolic Ductwork
Cutting Time, Cutting Costs, Cutting Edge
The Kingspan KoolDuct System is a pre-insulted closed cell foam ductwork system offering unparalleled energy savings for the HVAC industry. This light weight ductwork has some of the highest R-values and lowest air leakage in the industry, all included in a non-fibrous rigid insulation core. With the indoor air quality benefits of Kingspan KoolDuct, you enjoy a high performance healthy building!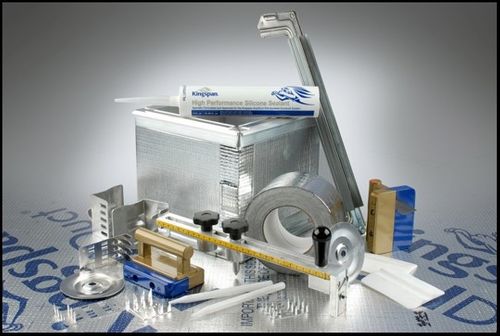 Kingspan KoolDuct - A Complete Pre-Insulated HVAC System
The Kingspan KoolDuct System
The Kingspan KoolDuct® System is an advanced and innovative system of pre-insulated air-distribution ductwork that offers superior performance in industrial, commercial and residential installations. Ductwork is fabricated using premium performance rigid insulation panels in sections up to 13' long and can provide the optimum energy saving and environmental solution in comparison with other types of ductwork.
Premium performance Kingspan KoolDuct® panels, fabrication methods, jointing systems and a complete line of accessories produce a system where air leakage can be reduced to a fraction of that typical of sheet metal ductwork. This can yield significant energy consumption savings because of reduced heating and cooling loads.
KoolDuct Features
UL Listed – UL 181 Listed for Fire and Smoke performance
Smooth aluminum interior - Passes the UL 181 Mold Growth Test
Space Saving – Can be installed flush to ceilings, walls and floors
LEED Point Eligible – Kingspan KoolDuct can contribute credits toward a LEED rating
Installed Cost Savings – Lightweight duct reduces installation labor costs.
High R-Values with thin insulation – low thermal conductivity with thicknesses of 7/8" and 1 3/16"
For more information on Kingspan KoolDuct or if you would like a custom quote for your next project, please contact Bob Brandt or Brian Fischer at (855) KOOLDUC (855-566-5382)
Applications for Kingspan KoolDuct
Retail & Commercial Applications
Restaurants and Food Production Facilities
Hotels and Multifamily Residences
Hospitals and Healthcare Facilities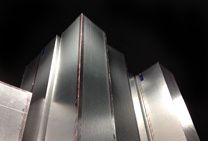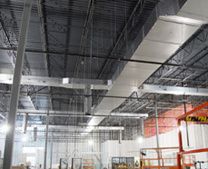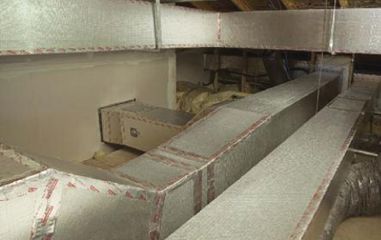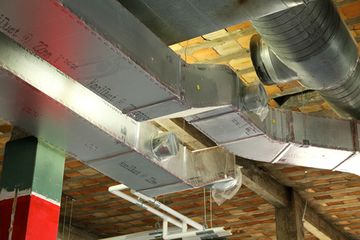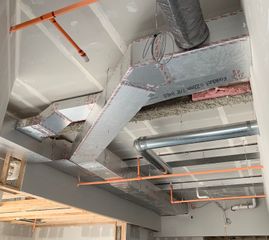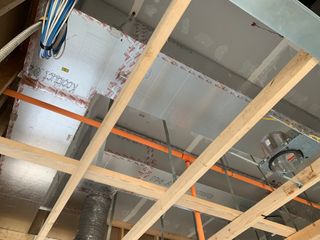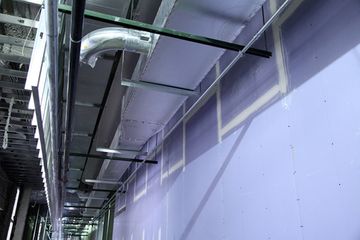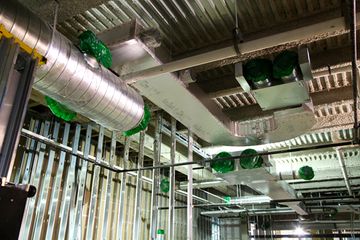 The Kingspan KoolDuct® System is designed for use in Building Services / HVAC applications and is suitable for both new build and refurbishment projects in the residential, commercial, institutional, industrial, and leisure sectors. Ductwork fabricated from the Kingspan KoolDuct® System is particularly suitable for use on high specification projects in the food, beverage and pharmaceutical industries, clean air and hygiene controlled environments, high humidity environments, swimming pools, and sterile areas of hospitals and communication / server rooms in data centers where non-fibrous insulation materials may be preferred.
Kingspan KoolDuct® System ductwork can be installed internally, externally, concealed above a false ceiling or visibly mounted. Furthermore, its versatility enables individual system components such as plenums, risers and straight sections to be integrated with traditional sheet metal ductwork.
Find out More About the Kingspan KoolDuct System
Bringing KoolDuct into your shop is easy! Find out more about the tools and training to offer your customers a better duct solution.
Looking for pre-fabricated KoolDuct ductwork? Find our local partners in your area who can assist in training and supply of KoolDuct.
Looking for more information? Let us help! Delta Air Systems has over 15 years of KoolDuct experience to help you make phenolic ductwork work for you!