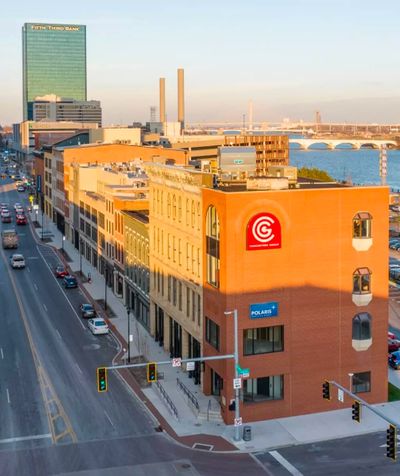 Fort Industry Square - Toledo, Ohio
Fort Industry Square is a new development that began in 2021 located in a historic downtown Toledo area overlooking the Maumee River. This location provides ample commercial and dining storefront opportunities paired with 85 refurbished living spaces. Fort Industry Square has become the newest location in the continued revitalization of downtown Toledo, Ohio.
Kingspan KoolDuct has been installed in both commercial and residential areas of the building and provides these interior ducts R-6 insulated values and extremely low air leakage. As a low carbon alternative to sheet metal, KoolDuct allowed the building development team to reduce their carbon footprint by using planet passionate building materials.