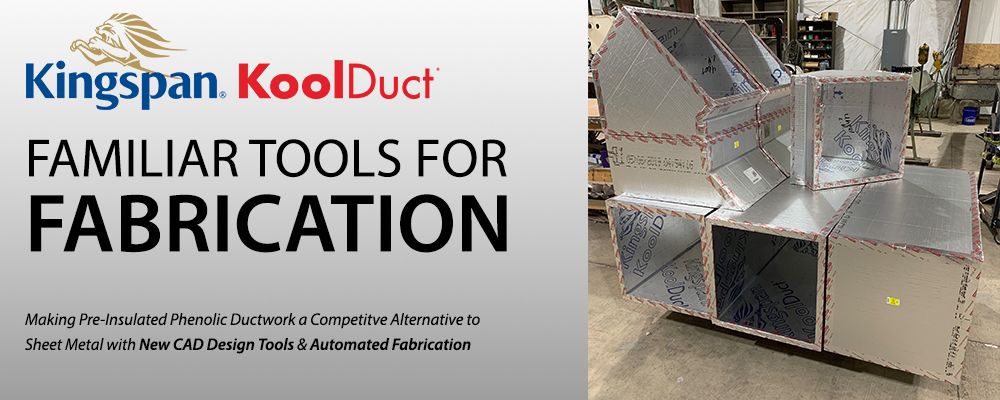 Now is the Time to Offer Your Customers Pre-Insulated Ductwork
Since the early 2000s when Kingspan KoolDuct entered the United States market, Phenolic ductwork has had to overcome hurdles that caused it to that lag behind what Sheet Metal fabrication has enjoyed for decades. This pre-insulated duct offers higher insulated values and less air leakage than traditional ductwork without the need for fiberglass insulation. Despite these improvements, using Phenolic as an every day solution has come with challenges. The last few years have seen great strides for the Phenolic industry with the leadership of SMACNA and new tools ready to equip estimation, design and fabrication for today's market.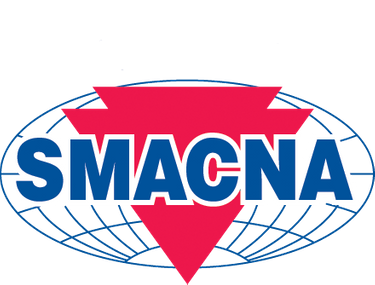 The Phenolic Duct Construction Standards Changed Everything
Bringing a new product to market often receives an understandable level of scrutiny. In the early years, Introducing KoolDuct to the US market was an uphill battle, even with the extensive testing, certifications and long history Kingspan KoolDuct had in the UK. Often engineers would ask "What does SMACNA say about Phenolic Ductwork?" regardless of their thoughts on the product. Five SMACNA Contractors answered that question with the help of SMACNA's Eli Howard, setting standards that would guide the Phenolic duct industry.
The SMACNA Phenolic Duct Construction Standards were published in early 2015. This was an important step for the Phenolic industry not only for those who fabricate, but for the engineering community as well and opened up the market ready for a better product.
Phenolic Duct Estimation needed to be on the same playing field as Sheet Metal
Benchmark Enterprise Software launched in November 2015 as a powerful AutoCAD Add-on that includes a full library of Kingspan KoolDuct Phenolic ductwork, in addition to Sheet Metal. This allows estimators and detailers to line item costs, estimate and draw Phenolic ductwork the first time in a 3D CAD environment. Benchmark will automatically help design the right connections between ductwork and equipment using built in SMACNA construction standards, including those for Phenolic Duct Construction. When the drawing is done, Benchmark's fabrication module will allow nesting off of the same 3D files used for estimation and detailing and output directly to a wide variety of fabrication machinery.
Having a CAD software tool designed for Phenolic Ductwork makes giving your customers the option of higher R-values and lower air leakage is a more viable option. For more information on Benchmark Enterprise Software visit www.hvaccadsoftware.com.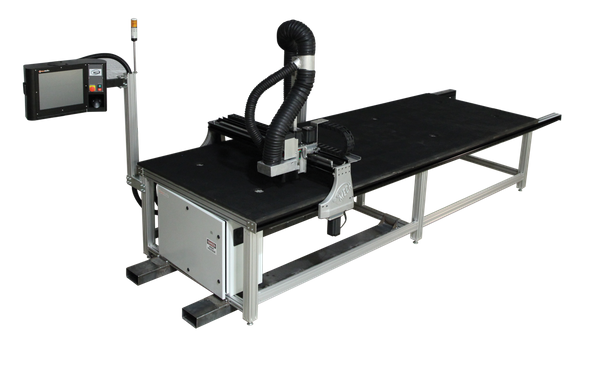 Automation of Fabrication is Important for Long Term Growth
Sheet Metal duct fabrication has seen great improvements over the years as Plasma Cutters and Coil Lines have become more prominent. Phenolic duct fabrication has seen its fair share of improvements as well. CNC machines specifically designed to handle the phenolic duct thicknesses and fabrication methods are available from GoMech, Axyz, Pathfinder and others. These CNC machines can handle both fittings and straight duct. Other specialized machines and tools are available for Phenolic duct as well from these manufacturers.
Supporting New HVAC Technology is Vital to the Future of Our Industry
Pre-insulated Phenolic Ductwork like Kingspan KoolDuct is changing the HVAC industry. It allows you to offer a lightweight, space saving and LEED Point eligible option to your customers that can add value to their project, both now and with future energy bills. There's never been a better time for you to get involved with your next project!